Looks like this event has already ended.
Explore the events happening around you, or organize your very own event.
Event Details
Enspire 2012- Student Enterprise Conference
Enspire 2012 is a half-day event that has been organised by the student enterprise society, Anglia Entrepreneurs, in partnership with the NACUE (National Association of University and College Entrepreneurs) and CEDAR (Centre for Enterprise Development and Research) to inspire students to start an entrepreneurial career and get more involved in the running and management of the Society.
The event will feature a range of entrepreneurial speakers, from different backgrounds and businesses,and will provide the perfect opportunity to see how young entrepreneurs make their way to success.
The event will also be a great networking opportunity, where you cam meet-up and exchange ideas with Anglia Ruskin's most entrepreneurial students, and where you can also find out more about getting involved with Anglia Entrepreneurs in 2012-13
Program
12 – 12:30 Registration and Refreshments
 12: 30 – 12:45 Introduction to Enterprise @ Anglia Ruskin
 12: 45 – 1:30 Keynote: "Cracking Entrepreneur's Black Box"
Christopher Mitchell (CEO, Audio Analytic) interviewed by Sabrina Kiefer (Author of The Smart Entrepreneur)
---
1:30 – 2:30 Panel "Student entrepreneurship, from University to Reality"
Chair: Kosta Mavroulakis (East England Director, NACUE)
-     Andre Campell - Enfuse Youth
-      Joao Cardoso - President, Anglia Entrepreneurs
-      Matt Freckleton - Yatterbox (Past President of York Entrepreneurs)
-     Apurv Mishra – President, Future.ly
-      Demetri Koursaris – Founder, Uni Express


---
 2:30 – 3:00 Break + Networking
---
3:00 – 3:45 Panel "Spot the gap & Avoid the traps"
Chair:  Luca Senatore (Sales and Performance Strategist, BIQ)
-          John Scott (founder and CEO, Voyage Manager)
-      Dill Hill (Founder, DesignIllustrated)
-         River Tamoog Baig (Founder and President S1Magazine)
-      Ndiho Sean Obedih - Urban Armour (past founding President of the Buckingham enterprise society)
---
 3:45 – 4:30 Panel "Fostering Innovative Ideas and Accelerating them into Market"
Chair: Cedric Deur (Founder and CEO, StuStu)
       -      Benjamin F. Wirtz (Founder & CEO, Handy Elephant) 
-         Mark Reyner and Tom Barton (Founders, Digi Ping)
-          Jackie Cooper (Founder, Aquasoftna)
---
 4:30 – 5:15 Closing Keynote:   Colin Tan (Founder & CEO, RentLord)
---
5:15 – 5:30 Conclusion AE, NACUE and CEDAR
5:30- 6:00 Networking (drinks)
---
---
Speakers Bio:
Dr Chris Mitchell - CEO, Audio Analytic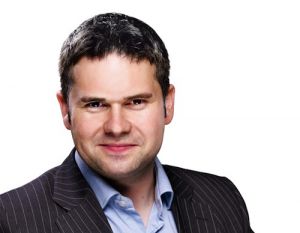 Dr Chris Mitchell (CEO and Founder) founded Audio Analytic following the completion of his self-funded PhD in sound information systems and signal processing at Anglia Ruskin University. Chris received a prestigious Kauffman/NCGE Fellowship to investigate the commercial implications of his research through which he received training at Harvard Business School and worked with Cisco Systems in San Jose, US. Subsequently Chris attended Judge Business School's Ignite Programme (Cambridge University) funded by the East of England Development Agency. He is an internationally published author, an associate lecture and has over 3 years' experience working as a network consultant.
 Audio Analytic: Audio Analytic is a company that produces software that automatically recognises sounds by means of computer analysis. The CoreLogger™ sound recognition software can detect a wide variety of sounds depending on the type of Sound Packs™ installed with high levels of ambient noise while still matching. The software is used by the world's leading physical security companies as part of their solutions.
http://www.cabume.co.uk/cambridge-startup-stories/pitch-perfect-audio-analytics-startup-story.html
Sabrina Kiefer - The Smart Entrepreneur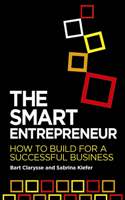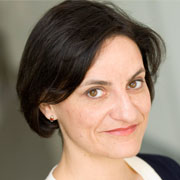 Successful entrepreneurs are smart. They take small steps, use their judgement astutely and reassess their assumptions at every opportunity. In today s fast-moving and technology-driven business environment, they collect the tools and the knowledge they need to manage uncertainty and stay ahead of the competition. Above all they strive to understand their market and business environment - as a result, they may even end up selling a different but commercially smarter idea than the one they first started with. But how does the aspiring entrepreneur get to this point? Imperial College Business School is ranked number one throughout Europe for its teaching on entrepreneurship. Here entrepreneur and professor Bart Clarysse and venture coach Sabrina Kiefer set out their hands-on approach to coaching novice entrepreneurs in this comprehensive guide, distilling academic wisdom into practical principles. 'The Smart Entrepreneur' features real-life case studies as well as in-depth analysis by authors with direct experience of developing start-ups and venture coaching. Divided into twelve chapters that can also be read separately as mini-manuals, each section offers practical advice and guidance to cover all aspects of your new venture, from building a smart business proposition to assembling a dynamic team, carrying out affordable yet effective market research and seeking investment. Whether you've been nurturing an idea for some time but haven't yet worked out how to launch it or you're in the early stages of a venture and in need of detailed advice and coaching, it will guide you through your decision-making process and show you how to turn your initial idea into a comprehensive, credible and investable proposition.
Luca Senatore – BIQ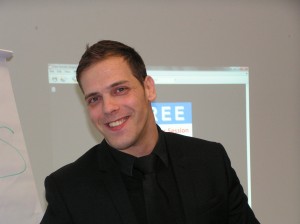 With 15 years of experience and studies in sales, psychology and performance coaching, Luca Senatore is able to produce lasting results in the shortest possible times.  The typology of sales training and performance coaching that Luca provides is based on producing measurable results by taking continuous action toward the prefixed goals.  During the years he started and sold several businesses seeking to achieve bigger goals and contribute to the welfare of the planet.
Andre Campell - Enfuse Youth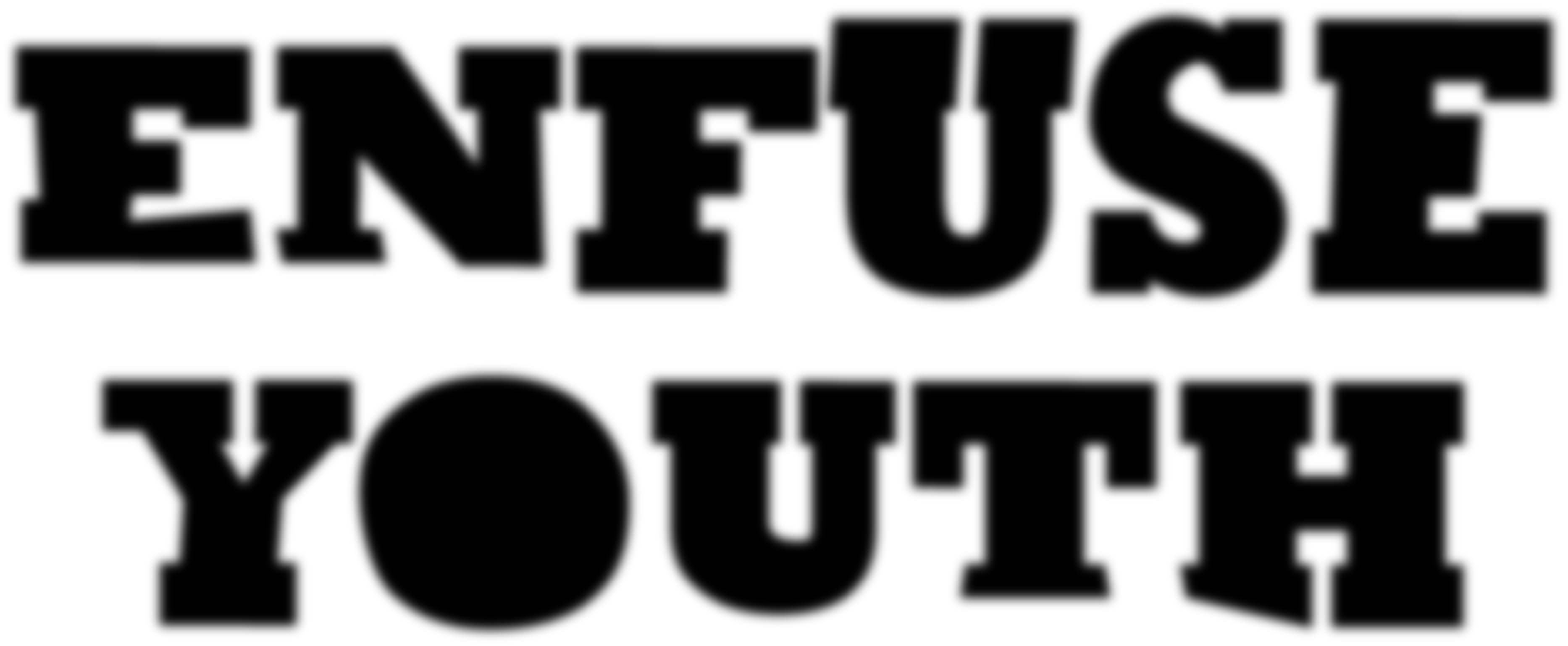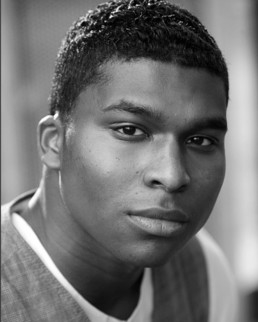 Andre Campbell FRSA is an award winning soultrepreneur who at the tender age of 23 has gained international recognition for his contribution to youth development and enterprise. Whilst reading economics. Andre won the accolade NUS Student of the Year and also was a founding member of NACUE a national enterprise support organisation representing over 40,000 students.
Andre became the youngest member of the Courvoisier Future 500 a network aiming to amalgamate the top entrepreneurs in the UK and offered a fellowship to the Royal Society of Arts through his education consultancy, EnfuseYouth CIC. 
EnfuseYouth CIC aims to ignite young people 13-18 enthusiasm for life and their dream career. EnfuseYouth believes life purpose and career development are interlinked and thus super specialise in exploring 'how' young people can redefine the good life and achieve it through the T.O.M model. EnfuseYouth are supported by a prestigious advisory board and a young enthusiastic team who all under 25 years of age. EnfuseYouth have worked with 10,000 young people in 4 countries in 24 months to raise awareness around the enterprising 'mindset' getting young people into all forms of self and formal employment.
Andre says "EnfuseYouth was born from his passion to provide practical steps to young people achieving their goals regardless of their economic background." 
In 2009 is a founding member of the Spirit of London Awards where he has since co-ordinated not one but three receptions at Number 10 Downing St, briefing successive prime minsters. He has interviewing a host of celebrities including Sir Michael Caine, JLS, Barbara Windsor and Diversity all around life and positivity. In 2011, Andre was Event Director for the Spirit of London Awards 2011 at the Royal Albert Hall, an event which attracted over 5000 young people from across the UK. Andre has worked with Facebook. Livestream, Freud Communication, Bell Pottinger Group, Omnicom Group, Google, KPMG, The Guardian, The Sun, Nokia.
Ndiho Sean Obedih -

Urban Armour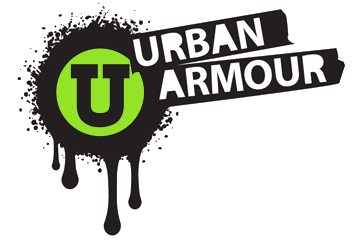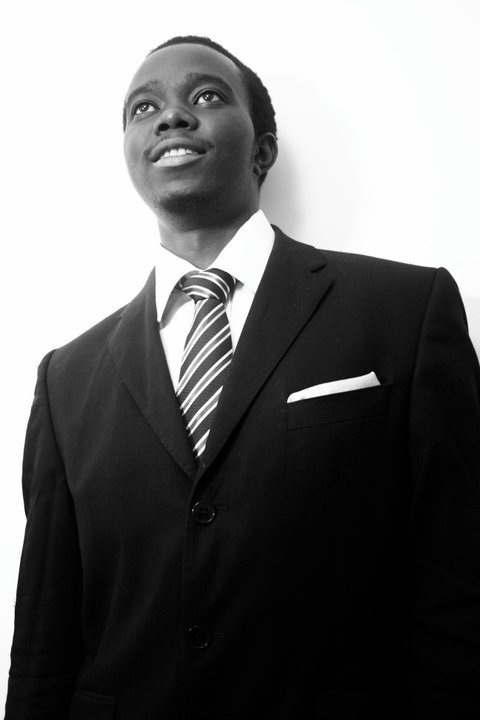 Ndiho Sean Obedih was born in Rwanda and arrived in Britain 12 years ago as a refugee. He is the founder of  the award winning YnotPlast (Urban armour) a brand of first multi-ethnic first aid products that include skin toned plasters.
Like many of the best business ideas, YnotPlast is based on a concept so simple and so necessary it seems amazing it didn't exist before. After seeing a friend's son bullied for wearing a conspicuous white plaster, Ndiho Sean Obedih discovered that there was no elastoplast products designed for darker skin tones. He saw this as an opportunity to fill this gap in the market with a product that he knew would be greatly in demand and symbolically, would reflect the diversity of British society.
He hadn't always been that lucky, having had to live with uncertainity and fear, putting his life and dreams on hold waiting for her majesty's home office to make a decision on his asylum case and this process took 7 years but his dream of owning his business never left him so he kept searching.
His break came when he won a prestigious scholarship to study a unique Business Enterprise course at the University of Buckingham in november 2008 from which he graduated in 2011. His is a story of persistence, resourcefulness and personal belief. Amongst other things he is also the founder of another tech startup called Crowdtraining which is a social fitness app built for active lifestyles allowing people to locate or organise sports mobs  events and harnessing the power of flash mobs to work out in groups.
River Tamoor Baig -

S1 Magazine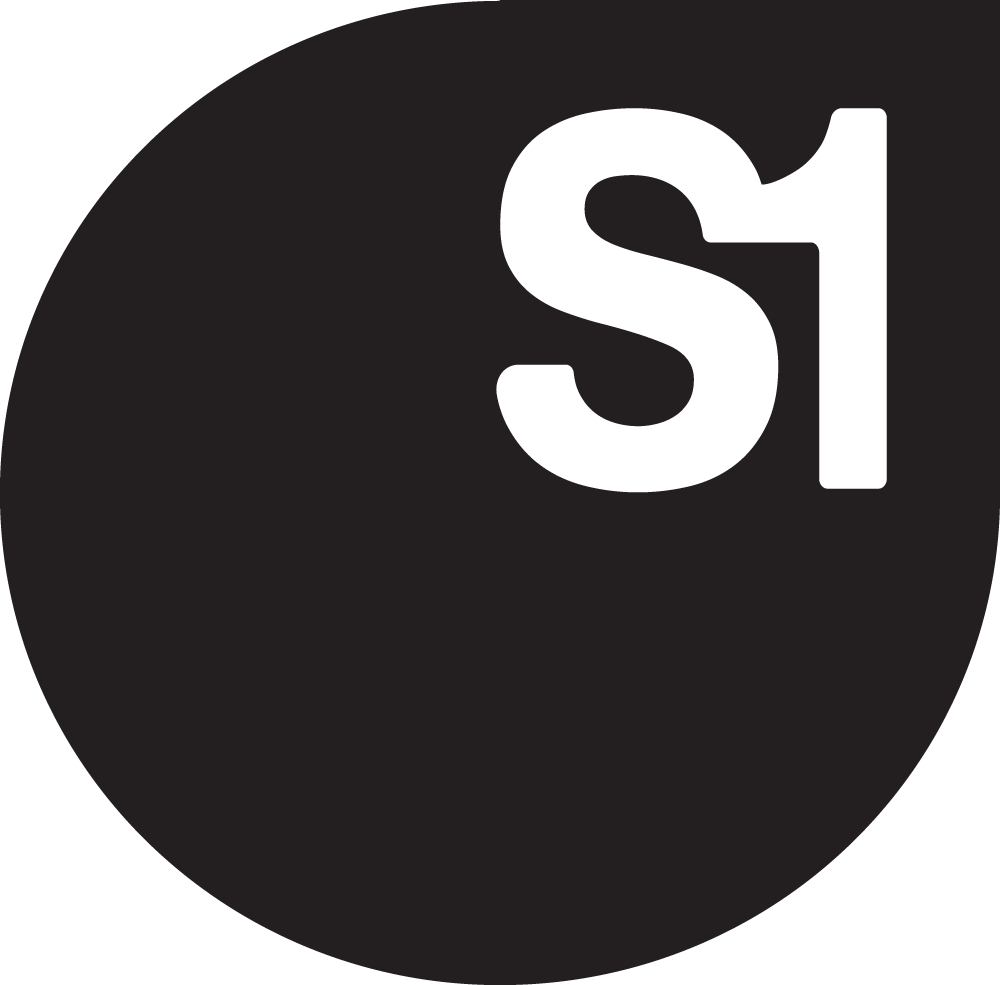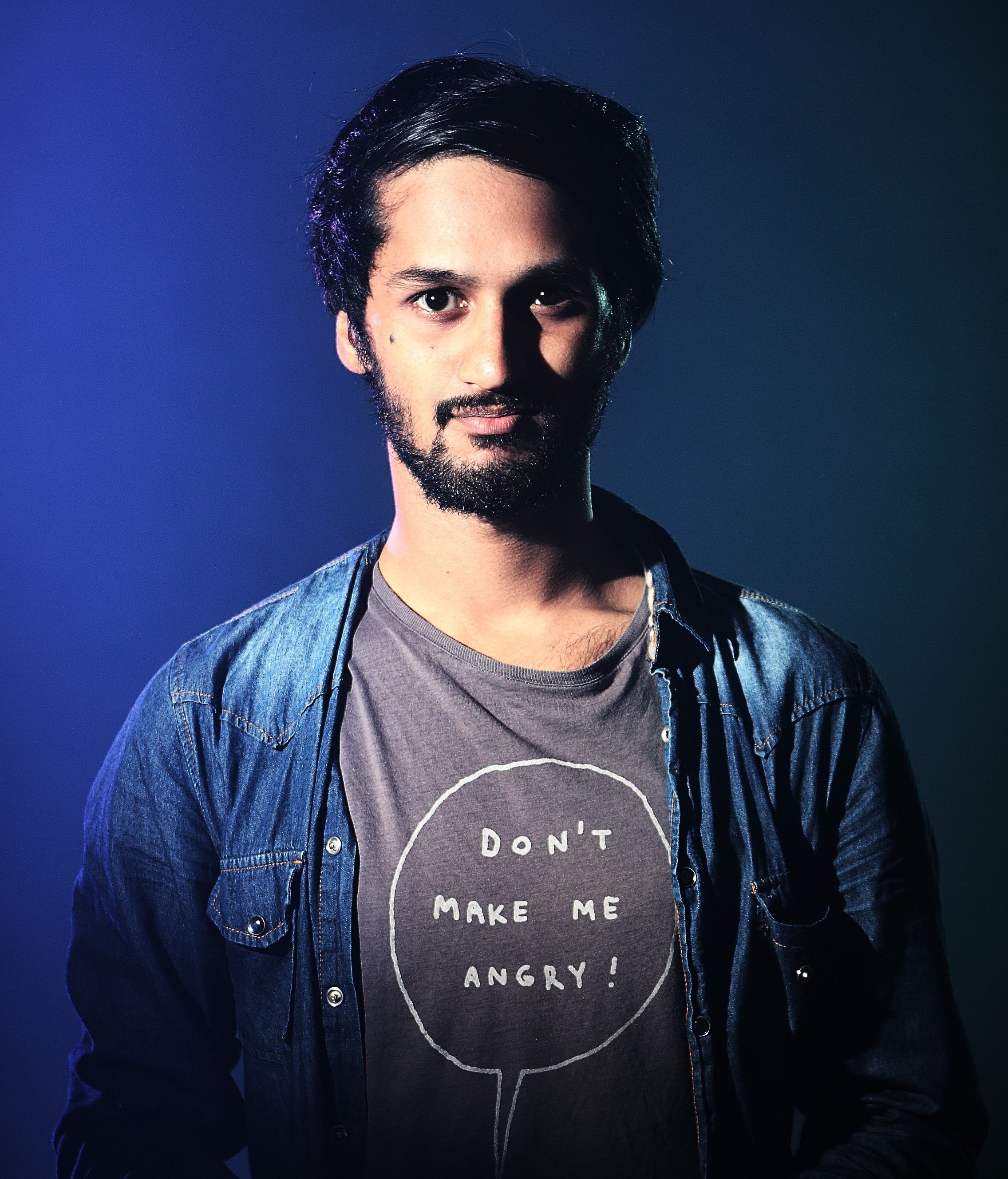 River has been engaged with Enterprise for so long that he can't even remember how or when he got started. A Computer Science student at the University of Sheffield, River has successfully set up a free magazine aimed at students in Sheffield.
We believing in bringing life back to the publishing industry. We believe in being creative and fun. This allows us to develop a magazine which is both engaging and enjoyable.
S1 was born just over a year ago, we began as a two-man team (me and my business partner Joe) believing in the simple idea of providing students with engaging and exciting content. Our passion for design, photography and writing has lead us to creating a magazine which does exactly that. Our belief and passion spread quickly to other students and now the magazine has blossomed into a fully-fledged team with over 40 writers, 5 photographers and 3 designers - all with an equal desire to help students form a deep connection with the city of Sheffield.
The bond between students and their favourite media outlet should never be underestimated. Students will use it for the latest news, events, food and fashion recommendations. S1 is becoming an integral part of the lives of students across Sheffield giving local businesses the unique opportunity to promote their product or service directly to an active and engaged audience.
All of our content is generated by loyal students making sure the magazine is always relevant and more importantly always fresh.
2012 looks to be a big year for S1 and i hope you will join us for the ride!
Benjamin F. Wirtz - Founder & CEO, Handy Elephant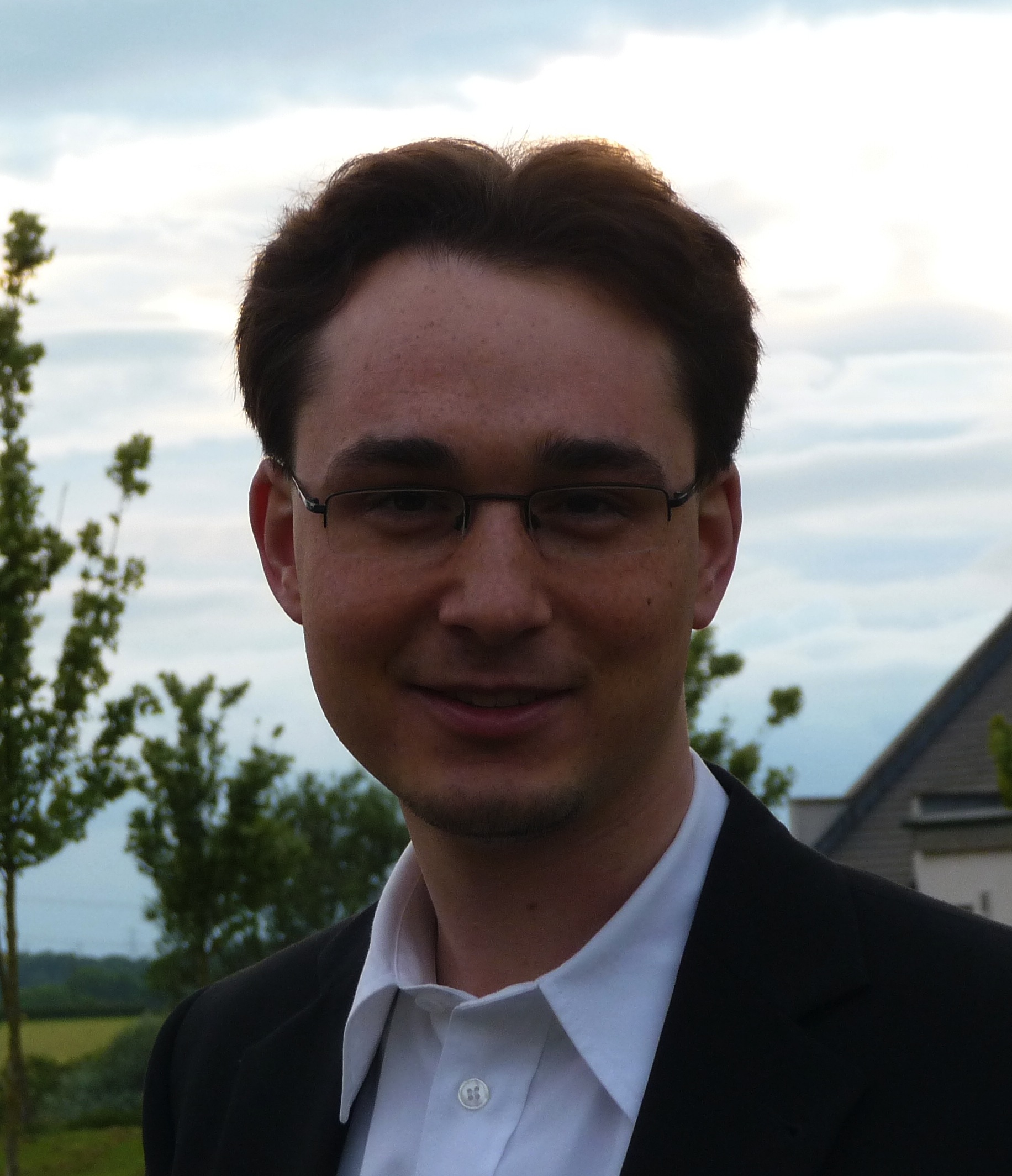 Benjamin runs Handy Elephant, a Citrix Startup Accelerator funded company based in Cambridge, UK. Before getting investment, he founded and bootstrapped Handy Elephant single-handedly and was a freelance Android developer.
 His background is in information systems, with a passion for social computing and relationship management. Before becoming an entrepreneur, studied in Germany and England, worked in IT consulting and had a job as assistant sail instructor in the Whitsundays/Australia.
 The vision behind Handy Elephant is to help people stay on top of their ever growing number of relationships. Handy Elephant is run as lean startup, with a number of minimum viable products and pivots in its past, but an integrated user experience and smart algorithms at its heart.
 The latest product – Unifyo – is a unified email & social media inbox for people who communicate regularly via multiple channels. Unifyo helps individuals to get an overview on all their messages on all channels in one place. It is available under http://unifyo.com
Matt Freckelton – Managing Director Yatterbox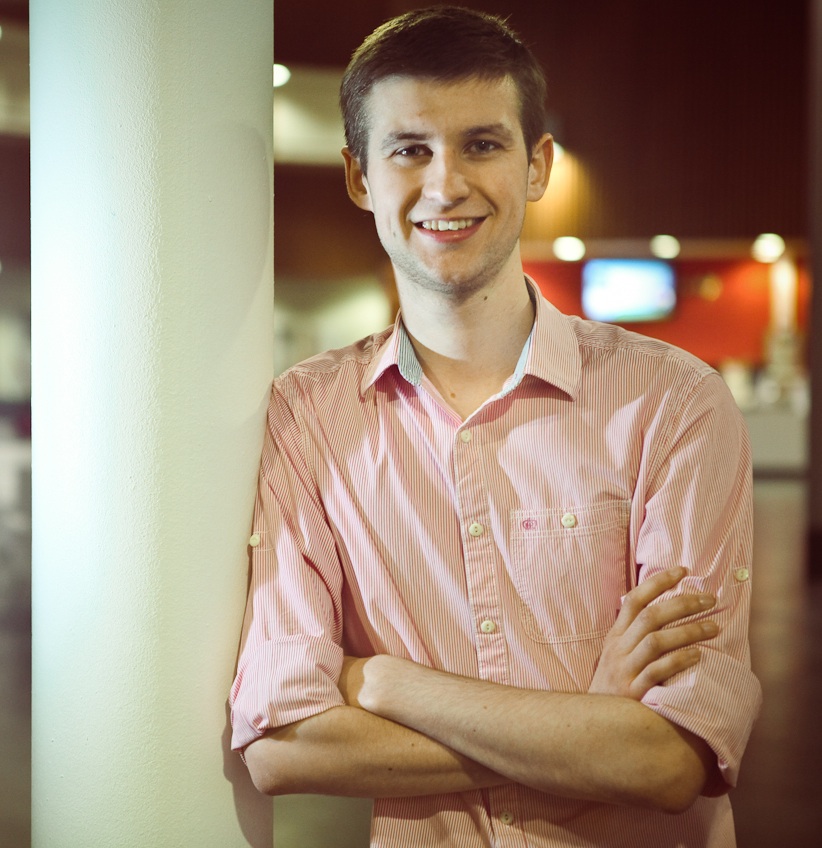 Matt founded Yatterbox after graduating from the University of York in 2010. Matt has a well-developed background in student and graduate entrepreneurship, interning at the University of York's Student Enterprise Department for two years. Further to this Matt was an advisor to the National Consortium of University Entrepreneurs as well as receiving the NCGE and BIS Department Award for Best Student Enterprise Society 2009. Matthew has been recently recognised as one of the top 10 graduates to watch in the UK by the website Emerging Students. He also currently advises and mentors several student entrepreneurs at the University of York.
Yatterbox is a political intelligence company based around collecting and understanding social media information produced by politicians. Yatterbox then provides a series of products and services that enable companies and organisations to understand what politicians are saying online about various topics and sectors. These services are currently only provided to a select number of clients is specific sectors with the full product and service being accessible later on in 2012.    
Apurv Mishra, TED Fellow, Inventor and "Big Data" Entrepreneur
link to : http://blog.ted.com/2011/04/01/fellows-friday-with-apurv-mishra/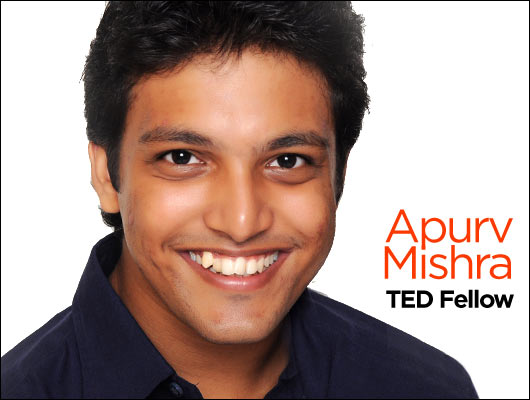 Apurv Mishra is an inventor, entrepreneur and youngest TED FELLOW. He founded Future.lyfor geospatial mapping of emerging technology clusters around the world and understanding their ripple effects. Also declared as Future Global Leader at St.Petersburg International Economic Forum 2011 and worked on innovation policy with the Russian government. Prior to this, Apurv was working as VP Strategy for Hypios - a french firm based in Paris that is helping Fortune 500 companies solve technical challenges by matching them with a vast network of scientific experts. At 16, he founded IFFGlobal as one of the first think tank on Open Innovation and was credited by Craig R Barrett, Chairman of the Board, Intel Corporation at the 2009 keynote at Consumer Electronics Show. He invented "Glabenator" at 14 years, in response to his grandfather's paralysis. This invention won the Intel International Science & Engineering Fair Grand Award 2006 ( Engineering ) at Indianapolis , India's National Technology Award 2006, Lecture during NOBEL PRIZE Ceremony 2009 at Stockholm ( as Nobel Foundation's Seaborg SIYSS Fellow ) and Palomar5 Berlin. He is currently the President of Cambridge University Venture Capital & Private Equity Club and candidate for MPhil in Technology Policy at Judge Business School - University of Cambridge.
Dill Hill - Founder of Designillustrated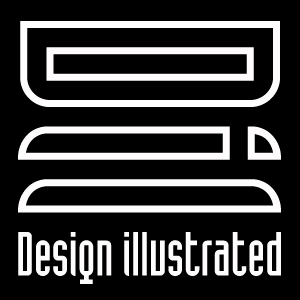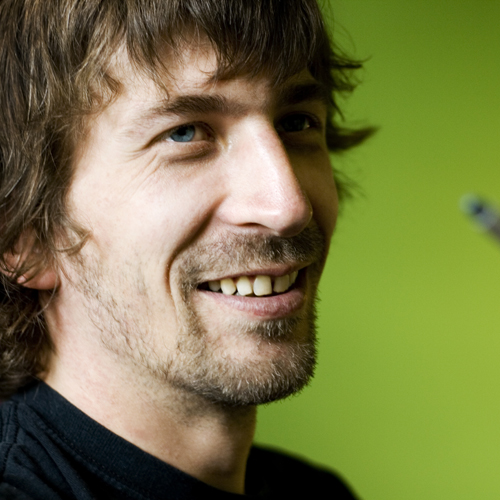 Cambridge based graphic designer and illustrator, Dill Hill started Design Illustrated in 2006 to provide local businesses and art directors with professional creative services that can go beyond the traditional scope expected from a design agency. Specialising in branding, corporate identity, logo design, print design, bespoke illustration and web creative.
"Collaborating with teams as an independent individual helps me understand their specific needs and requirements, making sure clients get the best from my experience of over 16 years in design, covering book publishing, print design, art direction and advertising, corporate identity and digital illustration." Dill Hill
Design Illustrated is currently based at IdeaSpace. The IdeaSpace Enterprise Accelerator is a programme to support the generation of new firms and jobs across the Eastern Region so Dill has plenty of experience of working with entrepreneurs and startups.
One of Dill's larger project was commissioned by Philip Baddeley, a Cambridge Angel, entrepreneur and blogger. Philip has a wealth of knowledge about starting high tech companies and gaining the funds start-ups need to launch their ideas.
The idea was to produce a graphic novel to inspire but with the hard facts and information about equity and dilution that Philip has compiled over the years for his guides and business tools.
Mark Reyner and Tom Barton - Founders of Digi Ping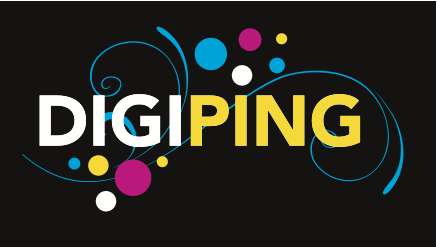 Digi Ping specialises in the production of indoor mapping solutions. Our view is that Google Maps takes you to the front door and we take you from there. We design custom maps for institutes such as; universities, museums, art galleries, etc. Digi Ping works mainly with mobile phone interfaces creating apps and mobile friendly systems to accommodate with the popular and trendy uptake of smart phones. We use the latest technology available to make sure that what we supply is not only practical, but fun to use.
Over the past six months, we have been carrying out market research and looking at technologies to use. Originally, we started to use QR codes, a smart barcode that a smart phone camera can scan. However, the market has not taken to this technology as we predicted so soley being used as a marketing tool at this present moment in time. We moved onto to using a technology called Augmented Reality. Augmented reality is a live view of the real word, with elements that are augmented, or overlaid, via the internet; this unfortunately is not quite good enough for what we need to. So we create apps with the maps preloaded on them.
 Sponsors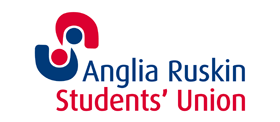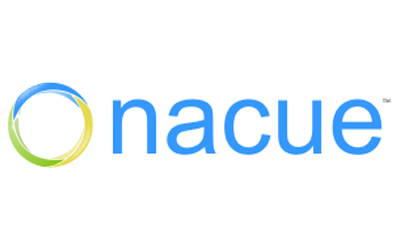 The Centre for Enterprise Development and Research (CEDAR)
 Based within the Business School of Anglia Ruskin University, CEDAR delivers ground breaking student enterprise programmes, cutting edge research and highly innovative growth orientated management training programmes aimed at dynamic entrepreneurial businesses.
 CEDAR is also responsible for driving the student enterprise agenda at Anglia Ruskin through competitions such as The Big Pitch (www.thebigpitch.co.uk), as well as providing ongoing business mentoring and support through The StartupLab™, and running a variety of student enterprise events, seminars, and masterclasses.
In Partnership with EBAC Society:

Write THE perfect professional CV workshop 18:00

 

The workshop will be given by Sanjay Aggarwal, Graduate Career Coach of Taylor Lloyd Mason who has in depth Recruitment & Career Coaching experience.

On this workshop you will learn:
- How to write THE Perfect Professional Graduate CV
- Competency Based Thinking: understanding the link between your CV and Competency Based Interviews
- How to use Networking / Social Media to get a job

As always there will be a networking session after the presentation with refreshments on offer. The workshop is FREE to all members, with a £1 charge to non-members
When & Where

East Road (ROOM LAB026)


CB1 1PT Cambridge




United Kingdom



Wednesday, April 18, 2012 from 12:00 PM to 6:00 PM (BST)
Add to my calendar